Tell about your experience with us and get a 10%
Share your review about us and get a discount on your next purchase!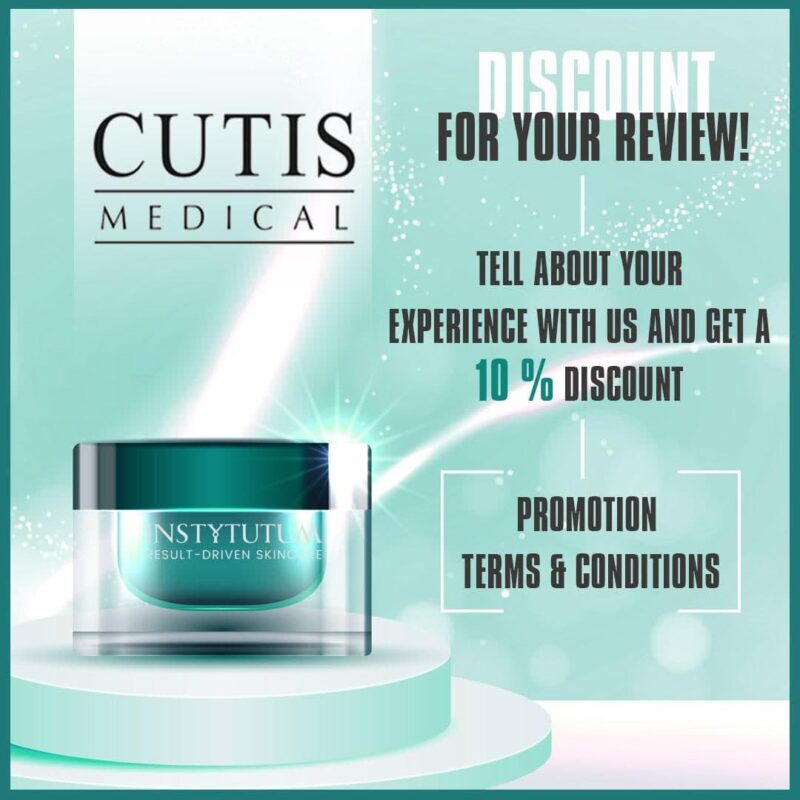 Cutis Medical contacts:
☆ Estonia, Tallinn Pirita tee 26b/4, office 104
How does this work?
1. Make an order on our website and wait until you receive it.
2. Write a review about us on Facebook or Google Business. Tell us why you chose our store, how quickly the order arrived, whether you liked shopping in our store. Feedback can be in any format – text, with photo, or video.
3. Insert the link to your review in the form below, or send the link to the email info@cutismedical.com or online chat.
Please indicate your full name, the EMAIL you used when ordering on our website, and the LINK to the review.
4. Get 10% off your next purchase! Our managers will send you a discount coupon by email.
Submit a link to Your review:
Fill out the form and send us a confirmation of your review about us, and we will send you a 10% discount coupon for your next order