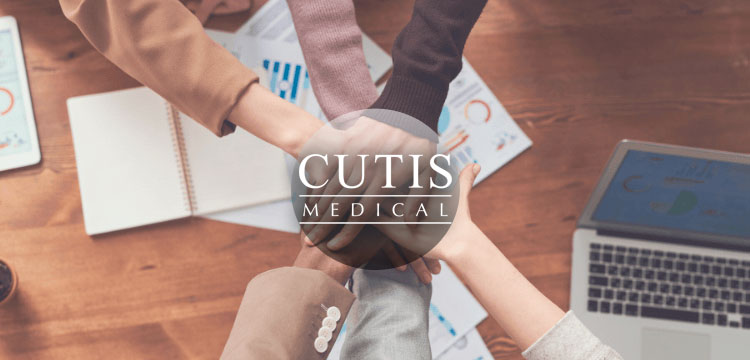 Interested in becoming a Cutis Medical Partner?
Write to us! We will consider Your offer and reply as soon as possible:
Collaboration with Cutis Medical:
We are interested in collaboration with natural or legal person in the following areas
Beauty industry specialists: professional and highly qualified in carrying out modern cosmetic procedures (BTA, threads, fillers, etc.) trainers from all over the world.
Face-to-face training (Estonia, Baltic countries, Europe).
Online courses for our clients (Zoom, Instagram, Youtube).
Webinars, tutorial videos, live broadcasts.
Joint promotions and social media campaigns.

We will be glad to collaborate with cosmetologists from all over the world!

Share Your experience with Cutis Medical and our range of products on Your social media.

We will translate Your texts, post photos and video content on Cutis Medical official channels on Facebook and Instagram, make reposts, tag your channel. We will carry out joint live broadcasts and more!

Distributors and company representatives from all over the world
Manufacturers, suppliers of products for cosmetic procedures and aesthetic medicine
Collaboration goals:
Organization of workshops and events for cosmetologists (online and offline)
Joint participation in exhibitions, medical congresses, etc.
Joint promotion of products and services (on websites and social media), advertising companies organization.
Cutis Medical advantages
Extensive work experience in the field of cosmetology and aesthetic medicine, and also in organizing international events:
— online (including zoom webinars with professional recording and translation to several languages)
— offline (on-site workshops in different countries with specialists speaking different languages)
Established relationships with product manufacturers and suppliers, and also with famous doctors and best coaches from all over the world.
Cutis Medical contacts:
☆ 10127, Estonia, Tallinn Pirita tee 26b/4, office 104