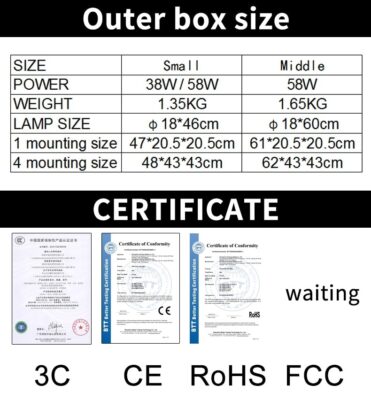 • Kill 99% of bacteria
Working with the design of UV light and ozone sync, UV sterilization lamp is laboratory tested to kill most bacteria in the room by cuft.
• High Efficiency
Reduces allergic reactions by removing pollutants in the air in addition to killing Airborne germs. Light, portable and easy to store, the room can be used immediately after the treatment.
• Versatile Wearable
It is a germicidal lamp that is suitable for many occasions such as bedroom, kitchen, shoes closet, washroom, kids room, pet house, toilet, school hotel factory room you want to clean.
• Safe and Durable
Seconds makes it safe to use. Thanks to its high purity quartz glass tube, the lamp life is longer than 8000 hours.