Webinar «Botulinum therapy — perfectly targeted beauty»
Event Navigation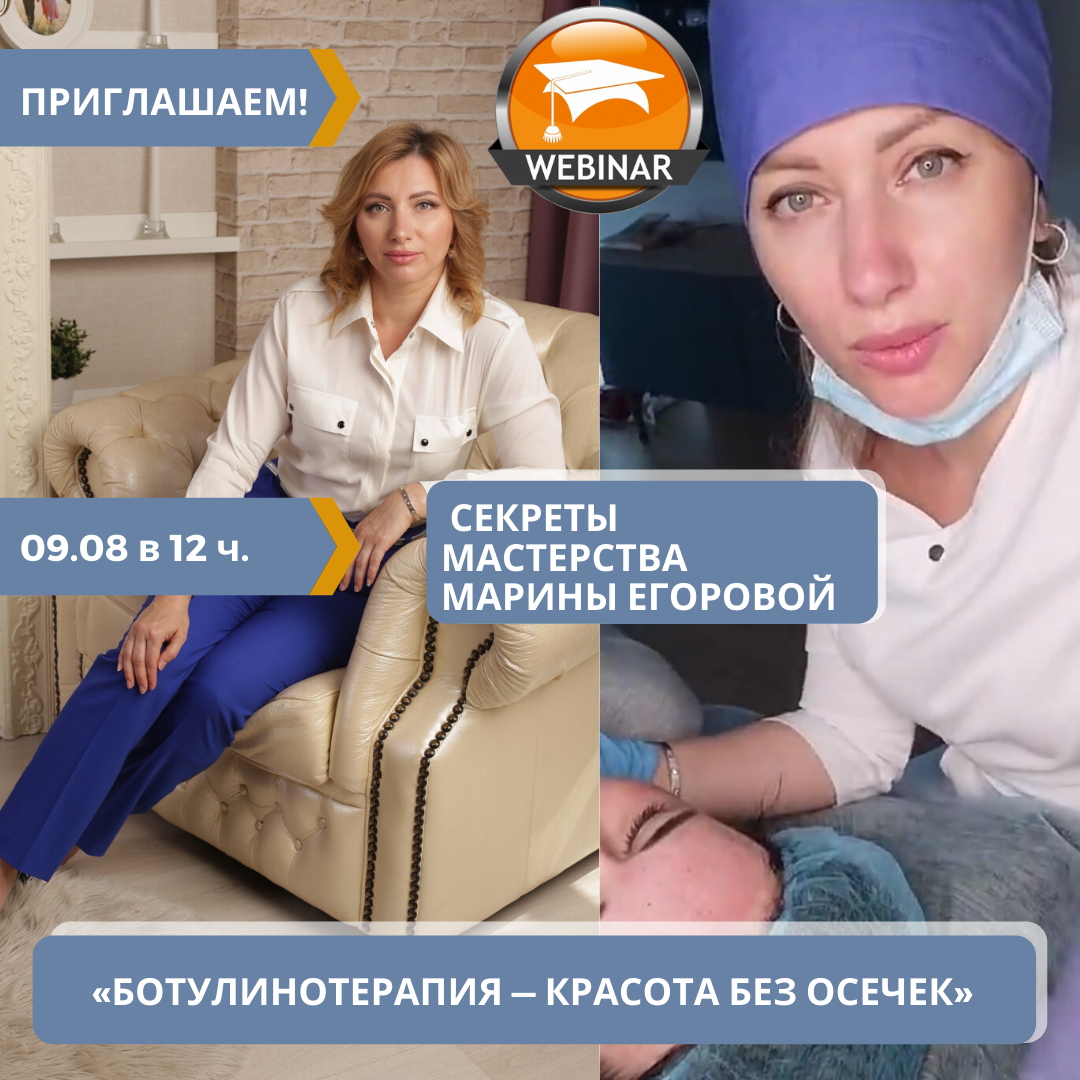 It is time to announce our next webinar
«Botulinum therapy — perfectly targeted beauty»!
 This time cosmetologist Marina Egorova will explain in detail and show on the model how to carry out botulinum therapy perfectly, make the client happy, and get satisfaction from the job.
 Marina has been "collecting" BTA complications for many years, analyzing them and learning from them.
 So webinar «Botulinum therapy — perfectly targeted beauty» was born from real cases and cosmetologist's problems
 Ever faced the complications of BTA? Sign up!
 Based on her own experience, as well as on the experience of other cosmetologists, Marina developed a webinar in which she will review in detail the following issues:
 Muscle biomechanics: thoroughly studying the work of muscles and prognosing the effect
 Complications of Botulinum Toxin Type A: how to avoid and correct
 Units: where and how much to inject?
During the practical part of the webinar, the cosmetologist will explain and show how to make injections correctly in every sector of the face.
LANGUAGE: Russian
COST
There are 2 options:
50 € (required registration following the link)
Purchase products for the amount starting from 100€ on our ONLINE SHOP
For registration:
Purchase products for the amount starting from 100€ until August 8
Send the number of Your order to info@cutismedical.com or WhatsApp +372 5373 7542