20.01.17 丨 HELSINKI
21.01.17 丨 TALLINNA
22.01.17 丨 RIIKA
Master-class innovatiivisista ikääntymisen vastaisista teknologioista Mauro Mandozzin johdolla, joka on Neoglis dermaceuticalsin (Italia) kehittäjä ja yrityksen johtaja.
Neoglisin historia on yhteydessä lääketieteellisiin tutkimuksiin, jotka liittyvät valikoituihin substansseihin jotka muodostavat osan kosmeettisista tuotteista joita käytetään toimenpiteissä.
Neoglisin tutkimuskeskus ja laboratorio italiassa keskittyy kosmeetiikkatuotteiden valmistamiseen tieteellisestä näkökulmasta löytääkseen ratkaisuja asiakkaiden tarpeisiin.
Voit nyt osallistua Neoglis dermaceuticalsin luojan Mauro Mandozzin innovatiiviset teknologiat Anti-aging lääketieteessä Master class – koulutukseen.
Vain yksi päivä! Vain yksi seminaari, missä voit tutustua innovatiiviseen kosmetiikkatuotteiden valmistukseen ja niiden välittömään vaikutukseen iholla ja yhteensopiviin menetelmiin: Neoglis dermaceuticalsin tuotteiden ja hyaluronihappotuotteiden käyttö. Et pääse ainostaan tutustumaan uusiin menetelmiin, mutta sinulla on myös mahdollisuus olla mallina mestarin käsissä. Mauro Mandozzin johdolla assistentit näyttävät valikoiman toimenpiteitä Neoglisin tuotteita käyttäen. Näin sinä ammattilaisena pääset arvioimaan itse tuotteiden tehoa.
Kun rekisteröidyt heti:
Pääset tapaamaan ainutlaatuisen henkilön ja Neoglis dermaceuticalsin luojan;
Ensimmäisten joukossa saat tietoa innovatiivisista tuotteista ja uusista metodeista kasvojen ja vartalon hoidossa;
Jokainen osallistuja saa sertifikaatin;
Osallistut arvontaan osallistujien kesken. Arvonnan palkintona mm. alennuskuponkeja Neoglis dermaceuticalsin tuotteisiin.
Aikataulu:
9:30 osallistujien rekisteröinti;
10:00 Cutis Medicalin johtajan Karina Vinsteinin puhe (5-10 minuuttia).
10:15 Neoglis yrityksen historia. Huomio seuraavissa: kasvot ja vartalo. Uudelleen aloitus: uuden linjan esittely, erot ja hyödyt.
Mauro Mandozzi – Neoglisin johtaja, Neoglis dermaceuticalsin luoja (Italia, Ankona).
12:30 – 13:00 kahvitauko.
13:00 – 15:00 Master-class Mauro Mandozzin johdolla. Ammattilaistoimenpiteitä kasvoilla ja vartalolla (kaikki osallistujat voivat halutessaan olla malleja näissä toimenpiteissä).
Tuotelinja esitellään:
Yhteensopivat menetelmät: Neoglis dermateuticals tuotteiden ja hyaluronihapon käyttö.
Neoglis dermaceuticals tuotteiden käyttö: Vartalonhoito (käytännön osa). Osallistujat voivat olla malleja halutessaan.
18:00 Yhteenveto. Kaikki osallistujat saavat Mauro Mandozzi allekirjoittaman diplomin.
Huomio – Mauro Mandozzi tarvitsee avustajia käytännön osioon. Osallistujilla in mahdollisuus olla assistenttina.
Osallistuaksesi Master class koulutukseen, rekisteröidy sähköpostilla anna.helin@cutismedical.com tai puhelimitse +358 40 193 8815.
Osallistumismaksu: 50 euro
Teoria + master-class
Harjoittelu (omalla mallilla), jos ostat Aloituspakkauksen
Aloituspakkaus Kasvoille 909.- Koulutuksen aikana hinta – 30% 699.-
Aloituspakkaus Vartalolle 873.- Koulutuksen aikana hinta – 30% 672.-
Osallistujien määrä in rajoitettu!
ENGLISH
20.01.17      丨    HELSINKI
21.01.17      丨    TALLINN
22.01.17      丨    RIGA
Master-class of innovative Anti-Age technologies lead by Mauro Mandozzi – company director and developer of Neoglis dermateuticals (Italy).
History of Neoglis is inextricably connected with pharmateutical studies focused on research of selective substances that form a part of cosmetic products and are used in procedures.
Active substances – effective and safe molecules – being products of synthesis, as well as a range of other serious problems are traditionally being focus of company's business.
Study group of Neoglis with scientific laboratory situated in Italy approaches to the development of cosmetic products from scientific point of view to find answers and solutions to clients' demands.
You may take part of the master-class dedicated to innovative technologies of Anti-Age medicine under direction of Mauro Mandozzi – a developer and mastermind of Neoglis dermaceuticals.
Only one day! Only one seminar where you get to know about innovative technologies of production of cosmetics, their instant action to the skin and compatible methods: usage of Neoglis dermateuticals and products of hyaluronic acid. You not only get acquainted to new methods, however you could also become a model in the master's hands. Under the guidance of Mauro Mandozzi, assistants will show a range of procedures with the use of Neoglis dermaceuticals. In such a way you, as a professional, could evaluate the efficiency of cosmetic products.
If you register right now, you will get:
An acquaintance with a unique person and father of Neoglis dermaceuticals;
Among the first, You will get to know about innovative products and new methods of face and body care;
Every participant will get a certificate;
Among other bonuses a participation in lottery. Prices for the lottery will be discount vouchers with individual right for purchasig any quantity of Neoglis dermaceuticals.
Plan of master-class:
9:30 registration of participants;
10:00 Welcome speech of a head of Cutis Medical Karina Vinstein (5-10 minutes).
10:15 History of Neoglis company. Focus on: face and body. Restart: Presentation of new line, differences and advantages.
Mauro Mandozzi – director of Neoglis, developer of Neoglis dermaceuticals (Italy, Ankona).
12:30 – 13:00 coffee-break.
13:00 – 15:00 Master-class lead by Mauro Mandozzi. Professional procedures for face and body (everyone from participants may become a model).
A range of procedures will be demonstrated:
Combinative methods: usage of Neoglis dermateuticals and products of hyaluronic acid.
Usage of products of Neoglis dermateuticals: Body care (practical part). Everyone from participants may become a model.
18:00 Summing up the course. All participants will get diploma signed by Mauro Mandozzi.
For you attention – Mauro Mandozzi will need assistants for practical part. Every physician may become an assistant.
To become a participant of master-class, you should register by e-mail karina.vinstein@cutismedical.com or via +372 (5373) 7542.
Cost of the participation: 50 euro
Theory + master-class
practice (on own model), if you buy Starting Kit
Starting Kit for Face 909.-         during the master-class the price will be       – 30%       699.-
Starting Kit for Body 873.-        during the master-class the price will be       – 30%       672.-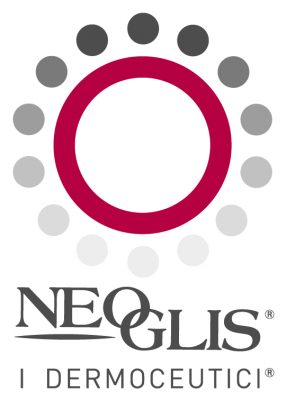 Number of participants is limited!
Location FINLAND: Radisson Blu Plaza Hotel, Mikonkatu 23, 00100 Helsinki

Location ESTONIA: Park Inn by Radisson Meriton Conference & Spa Hotel, Toompuiestee 27, 10149 Tallinn

Location LATVIA: RADISSON BLU DAUGAVA HOTEL, 24 Kugu Str., Riga

To Participate you should Register by contacting to: