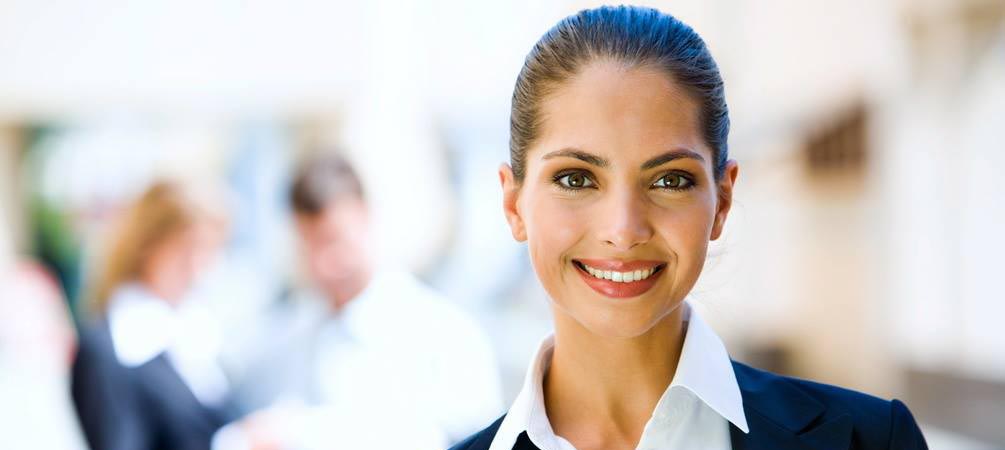 Career at Cutis Medical OÜ
This is your opportunity…
Why not you? Why not today?

Employees of Cutis Medical do not only sell, but organize sales process, monitor delivering the products to clients, arrange advertising and motivational campaigns, keep track of the billing, as well as operators of the Customer service center answer the phone and questions of representatives.
Сutis Medical prefers the laborious and creative, responsible and enterprising people. If you wish to join our friendly team, watch our announcements.
Join the leading company of aesthetic medicine.
People of different ages, origins and traditions are among the sales representatives of Cutis Medical. Each of us has different reasons for the alliance, but the goal is the same – self-determination and possibility of earning the additional income. Be your own boss and set your own rules of the game. It's easy to achieve your goals with Cutis Medical!
Working in your spare time? Full-time employment? This is your chance to shine up with Cutis Medical!
Regardless of whether you are a newer at the labor market, as well as you are on maternity leave or just want to be your own master, employment in Cutis Medical opens to you the unlimited possibilities. Even if you have never worked in the trade, you will handle without doubt with the sale of Cutis Medical products.
Start your own business in Cutis Medical without initial capital.
Be masters of your own time – you could work at home in your spare time or with full employment. It's up to you to decide.
You do not need the stock of products – instead of this, you can focus on selling and sharing the Cutis Medical opportunity with other people for achieving the success faster.
The outstanding career potential – sell, share information about the Cutis Medical opportunities with those who you employ or manage, develop them in order to earn more.
Exclusive opportunities – great discounts on products, training, prizes, motivational programs and more.
Your own rules – more pleasure from the success achieved
When you work for someone, the boss determines your salary, work time and career prospects, as a rule. In Cutis Medical you are your own boss, so your success will have no borders! Your potential depends on your goals and aspirations. If you decide to work 20 hours a week, you will really be able to earn much more than in the result of an "ordinary" part-time employment. Also you can increase your income by working as a sales leader: share the Cutis Medical opportunities with others and make earnings from their success. In addition to these subsidiary earnings you are helping others to get changed and learn how to manage their own lives. With Cutis Medical you can turn your dreams into reality.
With Cutis Medical you are not employed by yourself, but you are working at your leisure
You will get access to a variety of sales promotion, as well as the opportunity to receive the constant support of your sales leader and zonal manager.
Three simple steps to succeed: sell – share – show
If you decide to work as a sales representative in Cutis Medical, you will receive a special package of information materials.
Complete information on marketing and sales – revive your sales and your life.

Discounts, gifts, recognition – bask in success provided by the cash rewards and gifts from the company.

New exciting campaign every week – catch the interest of customers by means of the products changing all the time.

Opportunity to get bonuses – start working in full force and effect, hiring, advising or training the new sales representatives.
Create your own team and see your career go up!
Cutis Medical market leader has 5 considerable advantages:
ENJOY the economic independence
Imagine what might be your life, if you have unlimited possibilities of earning that depend on you and not on the boss. You can get the life you were dreaming about.
SHARE your knowledge of Cutis Medical opportunity. Working as a sales leader you could improve the quality of life of other people.
GATHER precious knowledge about your sphere of activity. You have the opportunity to get new experiences that help you succeed.
TAKE PART in exclusive events of Cutis Medical helping to expand your business.
COLLECT PRIZES AND REWARDS 
Prosperous and persistent sales managers are awarded with valuable prizes – trips, jewelry, cash bonuses.
Give a QUICK START to your business
Starting your business, you can speed-up it by using the Quick-start program.

. Exchange of contacts with customers is the key component of success of your business.

If you decide to work as a representative of Cutis Medical, you choose the unlimited possibilities. The employment as a sales leader offers you even greater potential for your business growth. 
3 steps to succeed as a Cutis Medical sales leader:
SELL the first-rate products of Cutis Medical

SHARE the Cutis Medical opportunities with others

SHOW to other people what you are doing yourself.
Are you ready to start? Fill out the form and we will contact you as soon as possible!!