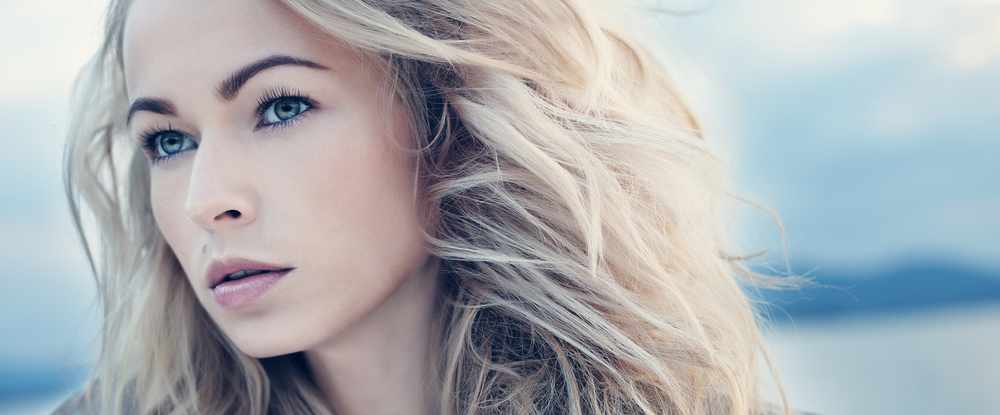 Dermaceutic Laboratoire is the partner of choice for over 30,000 aesthetic dermatology specialists throughout the world.
One of the first cosmeceutical companies to develop products using ingredients such as hyaluronic acid, stabilized vitamin C, and glycolic acid; Dermaceutic has led the cosmeceutical industry in the discovery of effective combinations of ingredients for use in aesthetic dermatology.
Through a progressive approach with peel intensity adapted to each patient, and a personal homecare regimen, optimal results can be achieved.
The efficacy of Dermaceutic's cosmeceutical and peel treatment protocols is supported by extensive clinical trials, and the company's collaboration with industryleading practitioners from around the globe.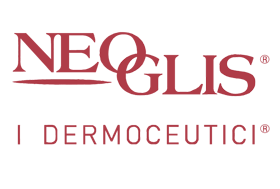 Neoglis is playing the main role in the new cosmetic achievements "I DERMOCEUTICI", beyond the cosmeceutical concepts. Aesthetic concept has changed a lot during these years, Neoglis reflects itself in this innovative route interpreting the aesthetic sector demands and reinforcing its product identity with dermoceutical lines elaborated on scientific basis.
All this brought Neoglis to achieve important goals and to want to do even better raising everytime the quality of its purposes. Today the company experience and the enthusiasm in promoting something absolutely exclusive brought to the realization of a project that is incredibly important in the cosmetic sphere and also for the professionality of our work. NEOGLIS project introduces a strong and innovative sign in the aesthetic world, achieving a more and more important aim on the international scene too.
Dermafill combines beauty and safety by creating aesthetic medical devices, using the best innovations and technologies to reinforce the safety and efficiency of its products.
Dermafill anti-aging solution is a range of monophasic hyaluronic acid gels (cross-linked and non cross-linked) and offers a complete answer to treat al types of wrinkles, rejuvenate the skin and remodel the face.
Dermafill is today distributed in more than 30 countries.

VITAL SKIN MEDICAL® corporation is specialized in anti-aging medicine which markets medi-aesthetic treatments, carefully selected for their technology and efficiency.
Our areas of expertise extend to bio-revitalization of the skin (MANIFICARE), post treatment care (HYALUCICA) and finally a powerful depigmenting care in the fight against age-related stains (BIOWHITE).
Expert in anti-aging medicine, VITAL SKIN MEDICAL® has developed a unique concept that enables its partners to offer a Bio-Synergy of Treatments for optimum results: the ABSOLU concept.

Plasmolifting functions in several directions. Firstly, we are developers of a method of Plasmolifting™. Secondly, we are manufacturers of specialised equipment. And thirdly, our Scientific-educational centre develops new technologies and organizes education for physicians.
A unique development of Russian scientists – professor, PhD in Medicine Renat Rashitovich Akhmerov and Candidate of Medicine Roman Feliksovich Zarudy. Their development has gained recognition and support of many physicians;
Promoitalia Group — an international company, leader of aesthetics, aesthetic medicine and plastic surgery.
Promoitalia Group was founded in 1993 by Valerio Matano, who is up to nowadays still to be a main leader and ideologist of the company.

Meso threads JBP V Lift Japan
Meso threads are a combination of an injective needle-conductor and a thread itself, which is fixed at a sharp end of the needle.
After the injection the thread separates from the conductor and fixes in tissues. It must be noted that material of 3D meso thread rejuvenation is biodegradable, i.e. fully absorbable.
The thread is fully absorbed in 6-8 months, however tissue reinforcement is visible for 1.5 -2 years. The thinnest needle is made of special medical steel, and the implanted thread is made of absorbable suture material on the basis on Polydioxanone.
Tissue reaction consists in light neocollagenesis (a formation of new collagen) that plays a role of a frame for 18-24 months.
Uniqueness of meso threads JBP V Lift
The only technology of combination of meso threads JBP V Lift and a placental extract for mesotherapy on the basis of Laennec (JPB, Japan) that gives intensive lifting as well as promotes active skin rejuvenation of the face, neck, arms and other parts of the body.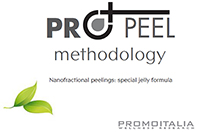 PRO PEEL: Nano fractional peelings for biological skin rejuvenation
Line of non-invasive Nano fractional peelings of 11 products.
New transdermal delivery systems of acids enable to reach stimulation of dermal matrix, as well as combined appliance ensures epidermal and dermal influence on skin at the same time.
Super effective procedure with immediate visible result!

MAS Co., Ltd., established in 2011, is one of the leading Korean manufacturer of innovative medical supplies, specializing in Polydioxanone (PDO) medical suture for aesthetic use. With the goal of providing the best quality products and services at affordable prices across the world, MAS Co., Ltd. has been actively and continuously engaging in R&D and production of PDO lifting thread with our own R&D research center. Our product series include a comprehensive range of Polydioxanone (PDO) lifting thread, namely, Mono, Mono Clear, Multi, Screw, Multi Screw, Gold, Duplex, Cog and IVY COG® thread. Our products are certified by KFDA, ISO, CE and being exported to various countries in Europe, Asia, Middle East and Africa. MAS Co., Ltd. always aims to meet the need and expectation of every business partner and customer with ceaseless improvement on our product and service. Thank you.